We moved to the area from Bedfordshire.
Like many people attracted to this part of Cambridgeshire, we were seeking a quieter, more community-based life and that's precisely what we've found with the help of our neighbours and friends.
So, we would like to give back to the community that welcomed us with open arms and will be doing this in several ways.
We are the principal sponsor of Buckden Juniors Football Club. We became aware of the brilliant work the club does, not just on the pitches but in the wider community, when we took our son along to them. The coaches, parents and players were all so welcoming and helped us settle in. Both Laura and I wanted to repay that kindness and generosity by supporting the club through our agency.
We are the Under 11s team, Buckden Raptors black shirt sponsors.
We also give a percentage of our fee to the club if anyone linked to the club refers us and it turns into a completion. This money will be going towards equipment for the club and its young players.
We are always looking at new ways to support the communities we work in, so please contact us if you run a group or club that we may be able to help in whatever way we can.
What's happening locally?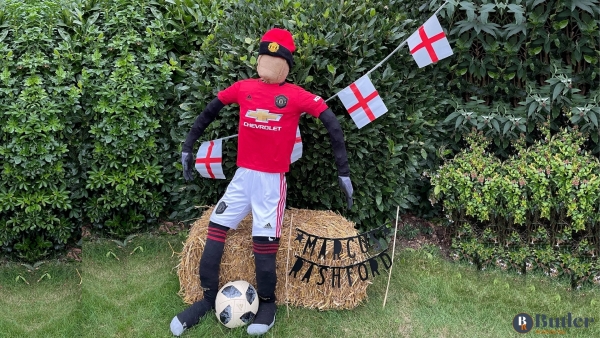 2021 marks our first ever scarecrow at the Buckden Scarecrow Festival.Not only have we got involved by creating our very own hero, (we're number 9 on the map) we have also sponsored the event. 2021s theme is heroes so we had to make Marcus...
Read this article